Best Buys for Christmas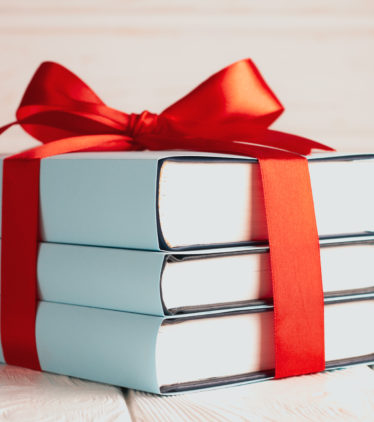 Some of our favourite authors, critics and reading enthusiasts share their top books for 2020, all of which will fit perfectly under the Christmas Tree.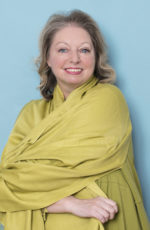 Dame Hilary Mantel
One of our greatest living writers, and twice winner of the Booker Prize
Island Dreams by Gavin Francis
Essex Girls by Sarah Perry
A Tomb with A View by Peter Ross
The Haunting of Alma Fielding by Kate Summerscale
The Voice in My Ear by Frances Leviston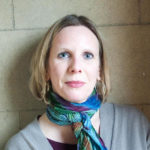 Caroline Sanderson
Associate Editor of the Bookseller and Stratford Festival interviewer
Burning the Books by Richard Ovenden
Dear Reader: The Comfort and Joy of Books by Cathy Rentzenbrink
Cannibal by Safiya Sinclair
The Little Library Christmas by Kate Young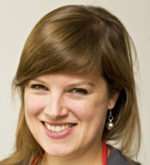 Felicity Cloake
Award-winning Guardian food writer and New Statesman columnist and author of six cookbooks
Where There's a Will by Emily Chappell
A beautifully written story of human endurance – not just for cyclists!
Oats in the North, Wheat from the South by Regula Ysewijn
Meticulously researched and deliciously photographed story of British baking.
Carpathia by Irina Georgescu
A fascinating introduction to a rich, colourful cuisine I knew absolutely nothing about.
Fifty Miles Wide: Cycling Through Israel and Palestine by Julian Sayarer
Yet again, a bike yields a unique perspective on a much-written about region. Part travelogue, part philosophical meditation, it's as thoughtful as it is evocative.
The Pastry Chef's Guide by Ravneet Gill
Don't be fooled by the gorgeous cover, this book means business, patiently taking the reader through the techniques and recipes required for perfect patisserie, before building on them in Gill's inimitable, flamboyant style.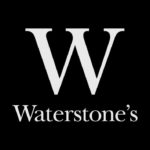 Josie Richardson
Manager of Waterstones Stratford-upon-Avon
My Garden World by Monty Don
What else to see you through the cold winter months than Monty's personal account of the natural year, month by month and season by season. Dedicated as it only could be to 'Nigel'.
Hamnet by Maggie O'Farrell
Winner of the Women's Prize for Fiction 2020 and shortlisted for the Waterstones Book of the Year
The Book of Trespass by Nick Hayes
The perfect book to be published in a year when more of us got out into the great outdoors, only to realise how little of it was truly accessible. By law of trespass we are excluded from 92% of the land and 97% of the waterways, and Nick Hayes examines the social history of how this came about.
Ex Libris: 100+ Books to Read & Reread by Michiko Kakutani & illustrated by Dana Tanamachi
Beautifully illustrated, pocket sized compendium of fiction and nonfiction compiled by the former chief book critics of the New York Times.
The Book of Hopes by Katherine Rundell (Ed.)
An idea started by Katherine Rundell during the first lockdown, these are stories written by children's writers & illustrators to make people (not just kids!) 'laugh or wonder or snort or smile'. Proceeds from the sale of the book go to NHS Charities Together.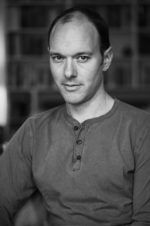 Alex Preston
Journalist, fiction reviewer for the Observer, award-winning author and Festival interviewer
Shuggie Bain by Douglas Stuart
A peculiar year for the Booker but this is a worthy winner. It may be bleak, but it will lift your heart and marks the arrival of a brilliant new voice.
Leave the World Behind by Rumaan Alam
In a great year for dystopian fiction, this was the pick. A smart, dark, funny novel about our warped relationship with technology.
The Madman's Library by Edward Brooke-Hitching
His books are always beautiful; this one doubly so as it contains images and stories about the world's greatest and weirdest libraries.
War by Professor Margaret MacMillan
An important book from one of our greatest thinkers. It was such a pleasure to speak to her at this year's Stratford Literary Festival - this is a book that stays with you.
The Moth and the Mountain by Ed Caesar
I can see this book being under every Christmas tree this year. A ripping yarn told in luminous prose.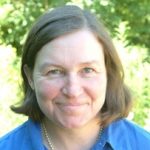 And for the kids…
Jane Churchill
Festival Children's Events Programmer
The Tree That's Meant To Be by Yuval Zommer
The Best Place in the World by Petr Horacek
The Marvellous Land of Snergs by Victoria Cossanteli
Dragon Mountain by Katie & Kevin Tsang
Tiger Tiger Burning Bright (anthology of animal poems) by Fiona Waters and Britta Teckentrup (illustrator)