Children's Book Competition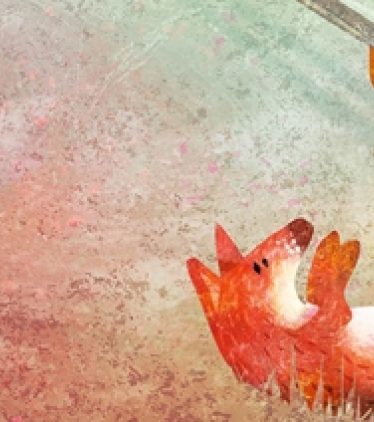 The Stratford Literary Festival/Salariya Books Children's Picture Book Competition 2020. Open to unpublished children's authors and/or illustrators. First prize £1000!
We are delighted to announce the 2020 Winners:
Runners-Up:
Adelaide Leeder - The Hole Thing
Jacqueline Waller - Bare Bernard
Shortlisted:
Philippa Corcutt and Rachael Corcutt - Tim The Toucan
Joanna Ghosh - The Rock Giant
Rob Lockton - There's a Gremlin in My Wardrobe
Phil Sheppard - The Worm Book

The Entry Criteria:
Entries are welcomed from authors who have a wonderful story to tell that is suitable for children aged 0-5, or from illustrators who can create charming images for that age group.
Author submissions will be judged on the quality of the story.
Illustrator submissions will be judged on the quality of the images and with a lesser focus on the quality of the story.
We also welcome stories with illustrations from author-illustrators or author and illustrator pairs.
The Competition:
First prize of £1000
Open to previously unpublished authors and/or illustrators
Salariya Books imprint, Scribblers, has an option to publish the winning story
Prize includes career advice from a leading children's book agent and publicity through the Stratford Literary Festival
Our 2020 Judging Panel:
Philip Ardagh, prize-winning children's author
Rob Biddulph, multi-award winning author/illustrator and official World Book Day illustrator 2020
Jane Churchill, children's book events programmer
Jodie Hodges of United Agents, literary agent for children's books
Tamsin Rosewell, bookseller at Kenilworth Books
David Salariya, Founder and MD of The Salariya Book Company
Annie Ashworth, Director of the Stratford Literary Festival
Click here for the 2020 terms and conditions of entry and how to enter. Please read them carefully before submitting your entry. Submissions that do not comply fully will not be considered. Please note entrants must not have agent representation.
PREVIOUS WINNERS
Our 2019 winner, Manlu Tu, a graduate of the Anglia Ruskin Cambridge School of Art, will have her book, Look Daddy Look, a charming story about a forgetful hedgehog, published by Scribblers, an imprint of The Salariya Book Compnay Ltd, published in May 2020.
Our 2017 winner, Camille Whitcher, a graduate of the Cambridge School of Arts Illustration MA, had her book Luna and The Moon Rabbit, a magical story based on a Far Eastern folk legend, published by Scribblers in 2018.
We did not offer the prize in 2018.
Questions about entry criteria can be emailed here.