Children's Picture Book Prize 2023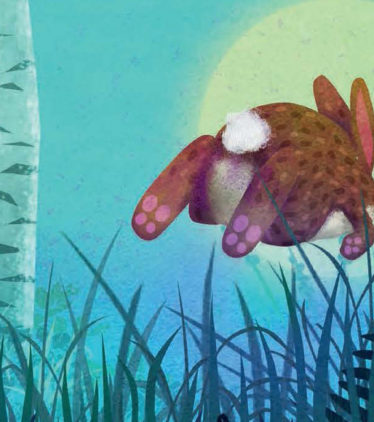 Sadly Salariya Press, with whom we partnered on this very successful competition, is no longer trading so we are suspending the competition this year while we find another partner.

Katarina Dragoslavic was the WINNER of the 2022 Stratford/Salariya Children's Picture Book Prize!

Her story, The Little Hungry Dinosaur, was charming and beautifully illustrated. The Judges felt that, with its mass of small details in the pictures, it would be enjoyed by young children over and over again. Katarina is an illustrator and graphic designer based in London. Before moving to London, she studied Graphic Design in Croatia followed by Fine Art in Italy. She is currently studying the prestigious Children's Book Illustration MA degree course at Cambridge School of Art (Anglia Ruskin University).
HIGHLY COMMENDED:
Alison Bourke and Jerome Haupert The Birdy that Couldn't Fly
Becki Harper Neighbours

THE 2022 SHORTLISTERS
Georgina Bryant I Wish My Name was Different
Sam Findlater A Spider's Yarn
Christine McBeth Blizzard and The Grumpy Wizard
Helen Morgan and Emily Wensley The Giant at Number Two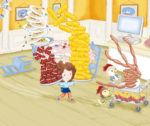 ABOUT THE PRIZE
The 5th Stratford Literary Festival/Salariya Books Children's Picture Book Prize 2022 accepted submissions from unpublished children's authors and/or illustrators. First prize £1000.

'It was so much fun! Those little chubby foxes have taken me on quite a journey! I strongly advise illustrators and authors to submit their work - it can be life-changing!' Jo Surman, joint 2020 Winner

'The prize that kickstarted my career as a children's writer. If you're an unpublished and unagented picture book writer, please enter this amazing competition. You've literally nothing to lose and everything to gain!' Kael Tudor, joint 2020 Winner
Entry Criteria

Submissions were welcomed from unpublished and unrepresented authors/illustrators or author/illustrator teams who had a wonderful story to tell that is suitable as a picture book for children aged 0-5.
We were looking for complete and original stories which must include minimum two completed spreads of illustrations that will charm and engage young children and help to build a love of reading they will keep for life.
There is no fee to enter.
The Competition
First prize of £1000
The Prize includes career advice from a leading children's book agent, publicity through the Stratford Literary Festival and a ticket to the London Book Fair

Our 2022 Judging Panel:
David Salariya, Founder and MD of The Salariya Book Company
Annie Ashworth, Director of the Stratford Literary Festival
Serena Patel, best-selling children's author and winner of the Sainsbury's Children's Book Award
Steven Lenton, best-selling author and illustrator
Jodie Hodges of United Agents, leading literary agent for children's books
Jane Churchill, children's literary events programmer
Tamsin Rosewell, independent bookseller at Kenilworth Books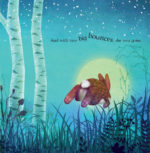 PREVIOUS WINNERS
Our 2021 Winner
Elizabeth Parmenter
The Birthday Box
Lizzie, who lives in St Austell, wrote a beautiful rhyming story about the fun a child has with the cardboard box that came with a present from grandma. The judges thought is fulfilled all the criteria of a children's picture book and celebrated the power of a child's imagination.
Our 2020 prize was shared by Jo Surman for Snow? and Kael Tudor for One Goose, Two Moose. Snow? by Jo Surman is now available to buy here
Our 2019 winner, Manlu Tu, a graduate of the Anglia Ruskin Cambridge School of Art, will have her book, Look Daddy Look, a charming story about a forgetful hedgehog, published by Scribblers, an imprint of The Salariya Book Company Ltd, published in May 2020. Buy it here.
Our 2017 winner, Camille Whitcher, a graduate of the Cambridge School of Arts Illustration MA, had her book Luna and The Moon Rabbit, a magical story based on a Far Eastern folk legend, published by Scribblers in 2018.
We did not award the prize in 2018.