Young Poets Competition 2022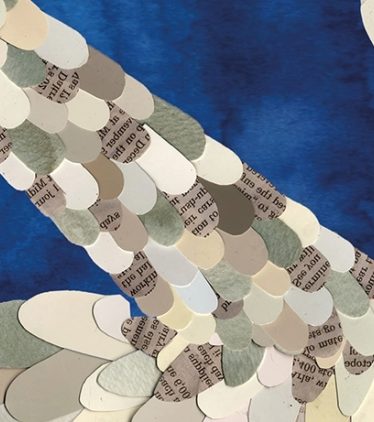 Our 2022 winners are announced!

The winners and runners-up of the 2022 Young Poet's Competition:
5 - 10 Age Category:
WINNER - Zac Wright (aged 10)
RUNNER-UP - Lily Prust (aged 9)
HIGHLY COMMENDED - Esme Alice Blue (aged 8), Arsh Agrawal (aged 9) and Jack Robinson (aged 10)
11 - 16 Age Category:
WINNER - Emily Hunt (aged 15)
RUNNER-UP - Evie Alam (aged 15)

HIGHLY COMMENDED - Dilara Soyer (aged 13), May Vaughan (aged 13) and Hazel Homer (aged 15)
17 - 21 Age Category:
WINNER - Florence Hall (aged 18)
RUNNER UP - Naomi Thomas (aged
HIGHLY COMMENDED - Grace Ridley (aged 19) and Laurence Drayton (aged 17)
The standard of entries was enormously high this year and it was hard to
make a decision on who to include in the 2022 Collection. We have emailed everyone who has been included in the Collection. If you haven't heard from us (and please check your junk folder), then we regret you have not been included this time.
Buy your copies of the 2022 collection!
Here's what you had to do!
Write a poem on any topic, in a maximum of 600 words. Please read The Small Print below carefully so you know how to submit your poem.
Who could enter? Anyone aged 5 to 21 living in the UK
What was deadline? 5.30pm on Friday 4th March 2022
What are the Prizes?
5-10 years: £100
11 to 16 years: £200
17 to 21 years: £300
PLUS The winning and selected best poems are published in a special Festival book

Judges include Alex Wharton award-winning writer and performance poet

The Small Print
Please read this very carefully:

The judges' decision is final and no correspondence will be entered into.
All entries must be in English, original and must not have been published or have won competitions elsewhere. Stratford Literary Festival will retain the copyright to the published collection of winning stories, but authors will retain the copyright to their individual submissions.
Poems must be a maximum of 600 words.
The competition is open to all ages, professions and nationalities from 5 years to 21 years at date of competition deadline who are living in the UK.
Poems can be written on any theme or topic but must not be offensive, inflammatory or defamatory.
We accept only one submission per entry and per person. All entries must comply with entry requirements and entries not submitted by email and in a Word document will not be considered.

Please name the file with your name and age as of 4th March 2022, and all entries must include your name, address, and your age as of 4th March 2022 at the top of the page. Please note we DO NOT accept jpg images of poems, submissions via Google Doc link or odt files or similar. Any submitted in this form will not be considered.
Entries will not be acknowledged on submission and will not be accepted after the closing date.
Writers will be notified before the launch of the Festival on 3rd May 2022. Winning entries and runners-up, and best submissions, will appear in a Festival book which will be on sale online via our website from 10th May. Authors of those submissions to be included will be notified.
By entering and supplying your email address you are allowing us to notify you about the Stratford Literary Festival. Your information will not be shared with any third parties.
Stratford Literary Festival is a registered charity in England: 1164662
The Competition is supported the Executors of the Felix Dennis Literary Estate.

Felix Dennis was a publisher, poet and planter of trees, and a great supporter of the Festival. He died in 2014. Our thanks to his Literary Executors who are supporting the competition once again in his memory to encourage writers and poets.