Young Poets Competition 2021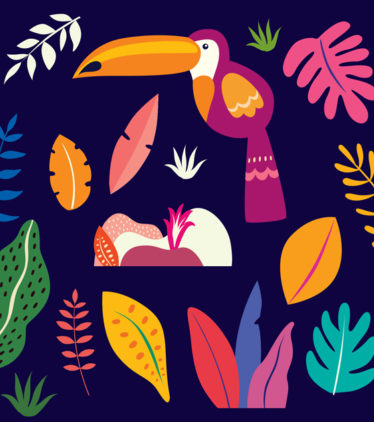 Our 2021 winners and how to buy the collection

THE COMPETITION IS NOW CLOSED FOR SUBMISSIONS

The 2021 prize is kindly supported by L&Q.
We are delighted to announce the winners of the 2021 Young Poet's Competition:
5 - 10 Age Category:
WINNER - Olive Mabel Hutchinson (10)
RUNNERS-UP - Toby Barnett-Jones (7) & Alexander E Walker (10)
HIGHLY COMMENDED - Tadhg Allen (9)
11 - 16 Age Category:
WINNER - Erin Oakley (15)
RUNNERS-UP - Anya Nedungadi (16) & Daniel Reynolds (15)
HIGHLY COMMENDED - Alyssa Baker (16) & Evie Alam (14)
17 - 21 Age Category:
WINNER - Anna Bailey (19)
RUNNERS UP - Amélie Ashley-Timms (17) & Izzy Jardine (17)
HIGHLY COMMENDED - Charlotte Scott-Haynes (18)
Enormous congratulations to our winners! We will be publishing a collection of this year's winners, runners-up and best submissions and you will be emailed if your poem has been included. If you don't hear from us, we're sorry we weren't able to include your poem, but thank you for entering the Competition. We received a huge number of entries and simply couldn't include everyone.
Buy your copy now and they will be dispatched on or shortly after 19th May.
The Competition
Here's what you had to do!
Who could enter? Anyone aged 5 to 21 living in the UK
What was deadline? 5.30pm on Friday 5th March 2021
What are the Prizes?
5-10 years: £100
11 to 16 years: £200
17 to 21 years: £300
PLUS The winning and selected best poems are published in a special Festival book

Judges included Tracey Corderoy, whose books include the Shifty McGifty and Hubble Bubble series and Craig Luttman, L&Q Deputy Group Director, Development & Sales.

The Small Print
Please read this very carefully:

The judges' decision is final and no correspondence will be entered into.
All entries must be in English, original and must not have been published or have won competitions elsewhere. Stratford Literary Festival will retain the copyright to the published collection of winning stories, but authors will retain the copyright to their individual submissions.
Poems must be a maximum of 600 words.
The competition is open to all ages, professions and nationalities from 5 years to 21 years at date of competition deadline who are living in the UK.
Poems can be written on any theme or topic but must not be offensive, inflammatory or defamatory.
We accept only one submission per entry and per person. All entries must comply with entry requirements and entries not submitted by email and in a Word document will not be considered.

Please name the file with your name and age as of 5th March 2021, and all entries must include your name, address, and your age as of 5th March 2021 at the top of the page. Please note we DO NOT accept jpg images of poems, submissions via Google Doc link or odt files or similar. Any submitted in this form will not be considered.
Entries will not be acknowledged on submission and will not be accepted after the closing date.
Writers will be notified before the launch of the Festival on 8th May 2021. Winning entries and runners-up, and best submissions, will appear in a Festival book which will be on sale online via our website from 10th May. Authors of those submissions to be included will be notified.
By entering and supplying your email address you are allowing us to notify you about the Stratford Literary Festival. Your information will not be shared with any third parties.
Stratford Literary Festival is a registered charity in England: 1164662
Please remember your poem must be attached to your email as a WORD document.
The Competition is supported by L&Q and the Executors of the Felix Dennis Estate.
About L&Q
L&Q say: 'At L&Q we believe passionately that people's health, security and happiness depend on where they live. We house around 250,000 people in more than 105,000 homes, primarily across London and the South East – but we're more than just a registered charitable housing association. We create better places to live by delivering high quality homes, neighbourhoods and housing services that people can afford. With nearly 60 years' experience, we have what it takes to do things right and provide long-term support to our communities where they need it. To find out more about our homes in Warwickshire, please visit us here.'

Felix Dennis was a publisher, poet and planter of trees, and a great supporter of the Festival. He died in 2014. Our thanks to his Literary Executors who are supporting the competitiononce again in his memory to encourage writers and poets.