Jude - The Heartbreak of Kindertransport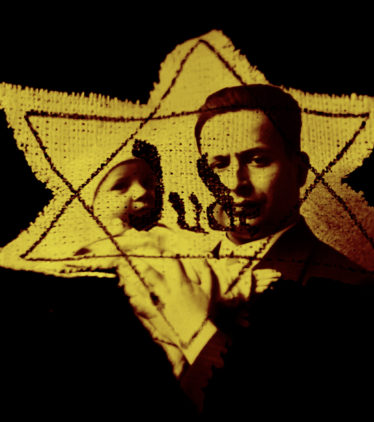 A child loses everything as he escapes the Nazi holocaust in 1939. This traumatic and poignant story is told by his grandson, director Amos Menin, in a deeply personal short documentary.
A seven-year-old boy is torn from his home in Dresden on Kristallnacht, rushed across the border into Czechoslovakia to escape the Nazis in Germany, then ripped from his parents on the eve of war. His grandson, a young film student Amos Menin, blends family photographs with archival and contemporary footage to form a deeply personal and emotive backdrop, against which his grandfather recalls the dramatic and devastating story of his escape from the Holocaust, and how he came to England on Nicholas Winton's last Kindertransport. This is poignant and deeply moving story of racial hatred from the child's view yet speaks of the insurmountable human spirit.
Says Amos: 'Racist hatred is on the rise everywhere – breaking hearts and tearing lives apart. Such hatred caused my grandfather to lose everything in the Holocaust, torn from his parents and thrust into a new life in an unknown land, unable to communicate. My grandfather has often spoken and written about his experience — but never about his childhood feelings. In asking him to talk from the perspective of his seven-year-old self, I began to sense the potential power of juxtaposing his childhood experience with the historical reality of the Nazis. It is dangerously easy to become numb to human suffering — and to fail to act against hatred. Although at one level the Holocaust feels unimaginable today, the rise of racial hatred is now palpable — and the warnings of history are being ignored. I felt it was critical to explore how film can be a medium through which this tendency to become complacent can be countered. I felt that integrating the poignant personal story from a child's perspective with the wider historical reality can disarm our defences, allowing the human suffering to touch our hearts and motivate us to stand against the rise of racism and racism today.'
Baroness Julia Neuberger:
'Amos Menin's moving recording of his grandfather telling the story of what happened is emotionally all the more hard hitting for its matter of fact telling and constant reminder of the journey and its terrible destination for his great grandparents. His grandfather's calm voice, not even trembling as he reads his own parents' last letter to him and his brother, packs an enormous punch. That educated German accent, not lost through a lifetime in England, brings back my own memories of family members who were fortunate enough to make a similar journey to England- and safety. This is a story we should never forget, which should inspire us to help other child refugees who are escaping multiple horrors. It's a film that hits the spot all the more for its understated style of the telling. It's a superb piece of work.'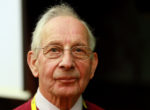 John Fieldsend (born Hans Heinrich Feige) spent his early childhood in Dresden, Germany, until growing anti-Semitic persecution forced his family to flee to his grandparents' home in Czechoslovakia. He came to England in June 1939 as a seven year old boy, one of the 669 Jewish children rescued from Czechoslovakia by Sir Nicholas Winton in the evacuation that became known as the Kindertransport. John settled in the UK after the war when it became clear that there was no one left to return home to. He trained an electrical engineer, before a major change in direction led to his ordination as a Church of England vicar. Now in his late 80s he works in Holocaust education, talking to children all over the UK about his experiences. He has three children and seven grandchildren.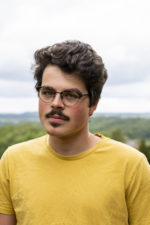 Amos Feige Menin is a filmmaker based in Northumberland. He is in his final year studying filmmaking at the Northern Film School, and specialises in cinematography. He has always had a fascination with imaging storytelling, and his filmmaking career started by directing a number of shorts, including a film in a BFI Academy in Newcastle, which was nominated for several film festivals. He specialises in cinematography and hopes to progress into the industry to continue tell stories through the lens.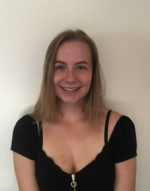 Megan DeCaluwe is a 20-year-old Canadian filmmaker studying at the Northern Film School in Leeds, UK. She's worked on films in several capacities such as First AD, Script Supervisor and Director but has since decided to focus her studies on to cinematography. Her love for film has always been a big part of life. She's studying to learn the ways of cinematography and hopes to build herself up to one day become a successful DOP.