Authors for Schools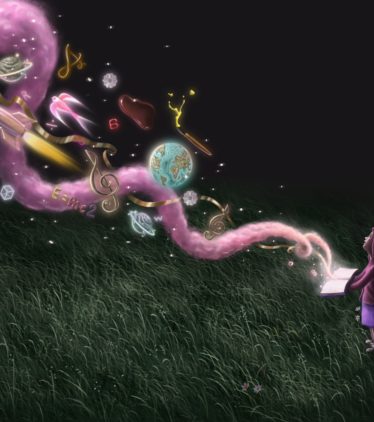 Hello everyone!
We bring you eight high profile authors with online sessions covering all Key Stages exploring stories, storytelling and story-writing, as well as guidance on key topics for GCSE and A Level from the UK's leading Shakespeare scholar.
These sessions were recorded exclusively for you and are FREE to view. Please share them with young people learning from home or in school. We hope this not only supports teaching and learning, but also brings some joy and encourages everyone to keep reading books and writing stories.
This project was made possible by the Local Giving Matched Funding initiative which matched donations made to the Festival for this Project.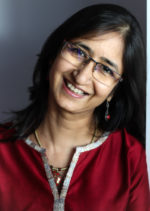 Chitra Soundar
WATCH HERE
Chitra is an acclaimed writer, storyteller and author of over 50 books for children. Many of her books are inspired by her childhood in India including her latest, Very Best Big Sister, the story of a little girl adjusting to life with a new sibling. Chitra is passionate about encouraging reading and her website is packed full of resources for teachers and parents.
Suitable for school years 2-3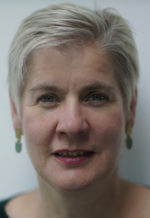 Tanya Landman
WATCH HERE
CILIP Carnegie Medal winning Tanya is the author of more than 40 books for children and young adults, and regularly delivers talks in schools to inspire children to read and write creatively. She is talking about one of her most popular books, The Fisherman and his Wife as well as her latest offering, The Song of the Nightingale, an traditional and evocative tale of how the animals got their colours.
Suitable for school years 3-4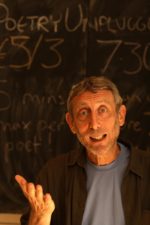 Michael Rosen
WATCH HERE
Michael is one of Britain's most popular contemporary poets and authors. He's authored more than 140 books including the hugely best-selling We're Going on a Bear Hunt. He also served at the UK's Children's Laureate from 2007 to 2009. Michael is a regular speaker in schools and his website contains a whole series of entertaining videos including poetry challenges and writing advice for children. For this event, Michael talks about his latest book, Barking for Bagels, the funny story of a small dog named Shnipp.
Suitable for school years 3-6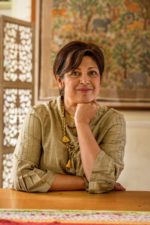 Sita Brahmachari
WATCH HERE
Sita is an acclaimed author and playwright and the Writer in Residence at the Islington Centre for Refugees and Migrants. Her debut novel, Artichoke Hearts, won the Waterstones Children Book Prize. For this event, Sita talks about two of her books, When Secrets Set Sail and Where The River Runs Gold, both of which are engaging stories that tackle important issues including colonialism and inequality. Her website has lots of resources to inspire readers and writers and you'll find extra resources for When Secrets Set Sail here.
Suitable for school years 4-6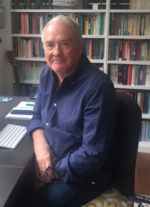 Tony Bradman
WATCH HERE
Tony is a much loved and award-winning author who has been involved in children's books for 35 years. He has written for all ages, edited anthologies of poetry and short stories and done hundreds of talks in schools. For this event Tony will talk about his new book, an atmospheric re-telling of William Shakespeare's Macbeth, which serves as an entertaining and engaging introduction to the classic story.
Suitable for school years 7-8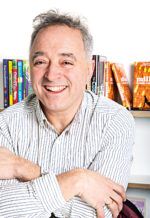 Frank Cottrell-Boyce
WATCH HERE
Frank is an English screenwriter and novelist, and was the writer of the 2012 London Olympics Opening Ceremony. He is well known as an author of children's fiction, including his debut, Millions, which won the CILIP Carnegie Medal and was made into a film by Danny Boyle. Here he will share the funny stories Runaway Robot and Cosmic, and about how he crafts his stories.
Suitable for school years 5-7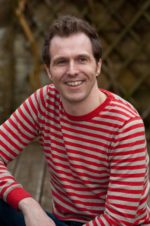 Christopher Edge
WATCH HERE
Christopher is an award-winning children's author whose book have been translated into more than 20 languages. Chris wrote How to Be a Young #Writer and How to Write Your Best Story Ever, to encourage children to write and develop their imaginations. His website contains lots of resources for teachers and parents. He's talking about his book The Longest Night of Charlie Noon, a spooky adventure story about three friends lost in the woods.
Suitable for school years 6-8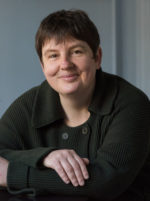 Emma Smith
Emma is Professor of Shakespeare Studies at the University of Oxford. She is a globally acclaimed expert on the work of Shakespeare and the authors of This is Shakespeare, an accessible and informal guide to the great writer which highlights his continued relevance in modern society. Here she gives a fresh and intriguing angle on tragedy and plot for students at GCSE and A Level.
Suitable for school years 11 to 13.
We hope you enjoy the events - please let us know what your thoughts by emailing us here!