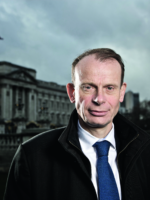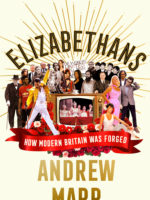 Andrew Marr - Elizabethans: How Modern Britain was Forged
ONLINE ONLY The broadcaster and best-selling author takes a look at the development of Britain in the last 60 years
EVENT AVAILABLE TO VIEW ONLINE THROUGHOUT FESTIVAL WEEKEND
How did we get from the Britain we were in 1953 - a country where people wore hats and uniforms, went to church regularly and were deeply class conscious - to the country we are today? The acclaimed broadcaster and presenter of BBC Radio 4's Start the Week considers Britain's modern history through a diverse cast of individuals from all walks of life, and looks at how we have evolved and how our attitudes have changed towards sexual equality, culture and freedom of expression, getting to the heart of how 1950s Britain evolved into the diverse, contradictory and divided country it is today.
Event chaired by the BBC's, Sophie Raworth
In partnership with Kenilworth Books
Please ensure when you book you give us your postal address so we can send you your signed copy included in your ticket.