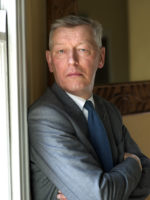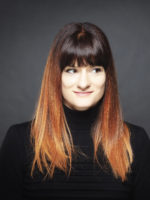 Caroline Lea & Alan Judd - Fictionalising Fact
How do you write stories about real events?
How does a writer take inspiration from a real event and weave it into a story, without being challenged by historians or even those who experienced the events first hand? We are delighted to welcome Caroline Lea and Alan Judd to attempt to answer this question. Caroline studied English and creative writing at Warwick University, where she now tutors. Her fiction and poetry have been shortlisted for the Bridport Prize, and The Glass Woman was shortlisted for the HWA Debut Crown. Her latest book, The Metal Heart, is based on true events which happened in Orkney in 1940 when 500 Italian prisoners-of-war arrived to fortify the islands. Alan Judd is a former soldier and diplomat, currently Spectator's motoring correspondant and comment writer for the Daily Telegraph. His previous writing has won him The Royal Society of Literature's Winifred Holtby Award, the Heinemann Award, and the Guardian Fiction Prize. His latest novel, A Fine Madness, is a spy thriller set in Elizabethan England, speculating on one of the biggest unresolved mysteries of all time: the death of Christopher Marlowe. They will be talking to Deirdre Shields.
WHEN YOU HAVE BOOKED YOUR TICKET, you will receive a confirmation email from Ticketsource. This will have a link to the event and an access code. Click on the link and copy and paste in the access code into the box when prompted. This will then take you to the event video.