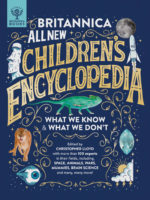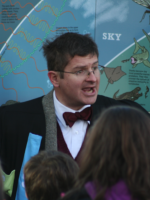 Christopher Lloyd - Family Quiz
Pit your wits with the award winning children's author
TOP PRIZE! A signed copy of the Children's Encyclopedia!
Brain boxes gather round! Introducing the fully interactive Britannica All New Children's Encyclopedia Virtual Family Quiz Show! Find out how the real world is far more amazing than anything we could make up with this fun, interactive family quiz. The encyclopedia's editor, Christopher Lloyd, will be quiz-master, asking a series of multiple-choice questions from Brittanica All New Children's Encyclopedia, suitable for anyone aged 8 to 108! There will be an introduction to each of the quiz round topics which range from the Universe, Earth, matter and life to humans, ancient history, modern history and today's world. Will you be crowned the winner?
WHEN YOU HAVE BOOKED YOUR TICKET, you will receive a confirmation email from Ticketsource with a Zoom link to access the event. You can access the quiz via your phone, tablet or computer, which is ideally a different screen to the one you are using to view the event. Simply login to www.quizlet.live 5 minutes before the event is due to start and you will be given details of how to take part. Christopher will provide a six-digit code to enter each quiz round.