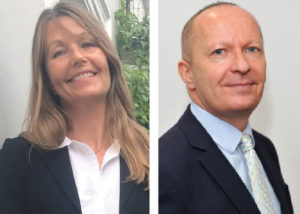 Dr Laura Marshall-Andrews and Glen Burley
The NHS - Fit for Purpose?
The BBC Health Editor, Hugh Pym, chairs an important discussion about the NHS at a time when it has been stretched as never before. Glen Burley, Chief Executive of South Warwickshire NHS Foundation Trust will be chatting to Dr Laura Marshall-Andrews, a GP, about how the NHS has and is coping during Covid, and asking whether - nearly 75 years since its conception and with a population unrecognisable from how it was in 1949 - it is still fit for purpose. Or, as Laura argues in her book, What Seems to be the Problem?, there's a better model to be had and one that needs putting in place urgently.