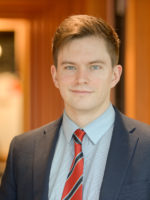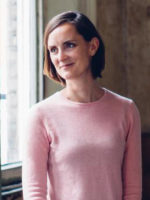 Amelia Gentleman and Michael Taylor - A Legacy of Shame
From the abolition of slavery to the Windrush betrayal, Britain's conflicated relationship with its colonial past
British colonial legacy is much in the news of late and, for 200 years, the abolition of slavery in Britain has been a cause for self-congratulation. But was abolition as enthusiastically embraced as we want to believe, and how does our welcome to the Windrush generation sit alongside the revelations about the deportation betrayal? The leading specialist on colonial history, Michael Taylor and Amelia Gentleman, the journalist who revealed the Windrush Scandal, talk about the West India Interest - resistance to abandoning slave ownership supported by nearly every leading figure of the British establishment of the day - and the lasting and pervasive conflict between the opinions in our past and discomfort with our actions in our present. A legacy that, as the Black Lives Matter movement shows, proves we are far from settled on this issue to this day.

'
A thoroughly researched and potent historical account, The Interest exposes the truth behind the longstanding narrative of Britain as a leading abolitionist force and makes a powerful case for reparations.'
Rt Hon David Lammy MP, Shadow Secretary of State for Justice, on Michael Taylor's
The Interest
.
Amelia Gentleman won Journalist of the Year at the 2019 British Journalism Awards and won the 2018 Paul Foot journalism award for her expose on the Windrush scandal. She has also won the Orwell Prize and Feature Writer of the Year at the British Press Awards.
The Windrush Betrayal
was longlisted for the Baillie Gifford Prize 2019.
'A timely reminder of what truly great journalists can achieve.' David Olusoga