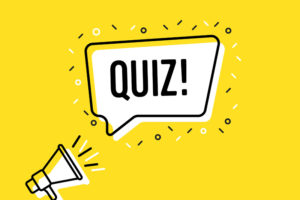 The Festival General Knowledge Quiz
Our annual fundraising brain teaser - this year online!
Join us for our annual general knowledge fundraising quiz - online but undimmed! Quiz maestro Marcus Berkmann will be asking questions as varied as sport, film and TV, and the odd book question. Plus as a festival fundraiser, we'll be auctioning off fabulous prizes including a luxurious overnight stay at The Bird in Bath and an exclusive bottle of Poet Laureate's sherry, donated by Simon Armitage. Marcus is a quizmaster extraordinaire as well as being the film critic of The Oldie and regular contributor to Private Eye and the Daily Mail books page.
The Quiz is a very important part of our fundraising to support our education outreach work in schools and the community, helping children bridge the education gap in literacy - a result of being away from school during lockdown. Your support is hugely appreciated.
Please make sure you have paper and pens handy and a marker pen to write down and show your score on screen. Event time: 1 hour approx.
About the Poet Laureate's Sherry
From the origins of the laureateship in the 1600s, the Poet Laureate was rewarded traditionally with a small stipend and a butt of Sherry by the monarch of the day. In 1790, when Henry James Pye relinquished his butt for a payment of £27 per year, the custom fell into abeyance. In 1984, to mark nearly 600 years of the trade in Sherry between the two countries, the Sherry producers of Spain offered to revive the custom by giving a butt (barrel) of Sherry (720 bottles) on the appointment of Ted Hughes as Poet Laureate. He travelled to Jerez in Spain, chose some Sherry and signed his cask, a traditional mark of respect for distinguished visitors.
Andrew Motion, Carol Ann Duffy and Simon Armitage, also went to Jerez to make their choices and sign their casks. The Laureate's Sherry is bottled using their exclusive labels: Ted Hughes drew his own; Andrew Motion's daughter Siddy designed his, while Carol Ann Duffy's label was created by her friend, the textual artist, Steven Raw. Simon Armitage's wife Sue produced a drawing of the 'Marsden Cuckoo'. Simon Armitage's poem about this legendary bird features on the back label.
WHEN YOU HAVE BOOKED YOUR TICKET, you will receive a confirmation email from Ticketsource with a Zoom link to access the event.