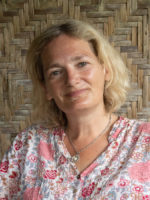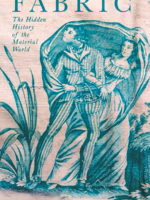 The stories of fabrics, the histories of them, are about endeavour and work and secrets and feuds and inventions and abuse and beauty and ugliness, and sometimes they are about tenderness. Bestselling author Victoria Finlay will be spinning us around the globe, weaving stories of our relationship with cloth and asking how and why people through the ages have made it, worn it, invented it and made symbols out of it. And sometimes why they have fought for it. It's also her journey through grief at the loss of her parents and recovery. It is her own patchwork.

'I am wildly impressed by the depth of her research and the stories she finds' Alexandra Shulman, former editor of Vogue
Victoria is the critically acclaimed author of Colour – Travels Through the Paintbox and the former arts editor of the South China Morning Post.