Work with us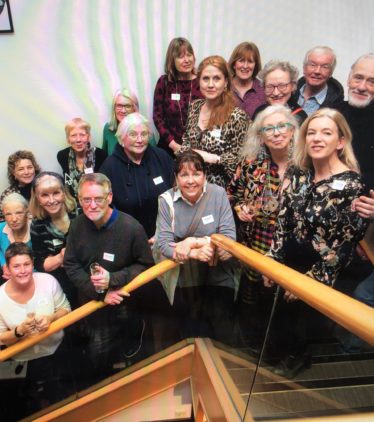 See below for opportunities to be involved with the Festival.
Chair of Trustees
The Stratford-upon-Avon Literary Festival was established in 2007 and is now one of the most respected literary festivals in the UK. It runs two festivals a year – over 5 days in May and a long weekend in the Autumn, and is an important part of the regional cultural calendar.
A charity since 2015, the Festival runs projects in schools to encourage reading and support literacy, a monthly book group in Stratford that particularly welcomes those who find themselves socially isolated, and workshops in prisons across the UK helping prisoners write bedtime stories for their children.
After a number of years in the post, our chair has indicated a desire to step down and we are looking for a new chair to lead our strong board and the Festival through the next exciting period of our development. We are seeking someone with strong experience in fundraising – ideally either corporate or charitable – to complement the boards' skill set. The role includes the opportunity to be part of a vibrant and exciting nationally-recognised Festival in the home of Shakespeare.
Ideal skills and experience:
Board experience
Fundraising experience – either corporate or charitable
Strong regional and national network
Interest in books and the importance of literacy in improving life skills and well-being
Building partnerships and relationships which would benefit the Festival
Ideal additional requirements:
Resident in the Midlands and able to attend four meetings a year in Stratford as well as attending the Festival in May and Oct/Nov
The role is unpaid, but reasonable expenses can be reimbursed.
Please email Annie Ashworth here if you are interested in applying for this position.
Volunteer Stewards and Programme Distribution

We have a fantastic team of volunteer stewards in place and are currently up to capacity but if you'd like to be put on our back-up list please contact us here.
We'd also love to hear from anyone happy to distribute programmes for us before the Festival.