Work with us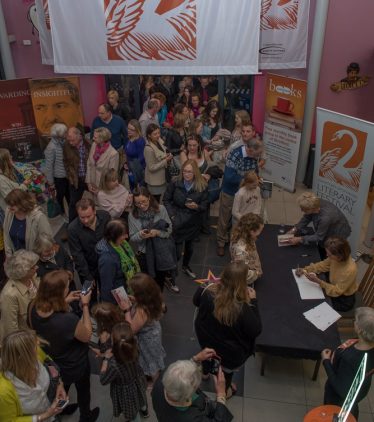 See below for opportunities to be involved with the Festival.
This role is now closed for submissions. We are working through the enormous number of applications which means the role will now commence week of 15th March. Those shortlisted for online interview will be contacted as soon as possible.

Festival Assistant

We are looking for an Intern to work with us as a Festival Assistant three days a week for 10 weeks from Monday 8th March until Monday 17th May 2021 as we prepare for our spring Festival. The position is ideal for anyone interested in gaining work experience with a view to a career in publishing, events organisation or with a charity. The ideal person will be enthusiastic and a self-starter, thorough and accurate, friendly, hard-working and a problem-solver. You will be working with the Festival Director and Operations Director, and liaising with publishers and authors finalising details and ensuring the Festival is delivered to the best possible level. You will also we working with us to select winners in our competitions. Experience of Excel is important.
The role would be remote while we are under restrictions and can be carried out from home but, if guidelines mean the Festival can hold live events in May, then being available in Stratford-upon-Avon during Festival week 8th-16th May would be useful.
Salary: £9 per hour, three days a week for 10 weeks
This is on a freelance basis and you are responsible for paying your own tax.

Email us here with your CV and covering note.

Deadline for entries 5pm Friday 26th February 2021
Volunteer Stewards

We have a fantastic team of volunteer stewards in place but if you'd like to be put on our back-up list please contact us here.
We'd also love to hear from anyone happy to distribute programmes for us before the Festival.