Your Visit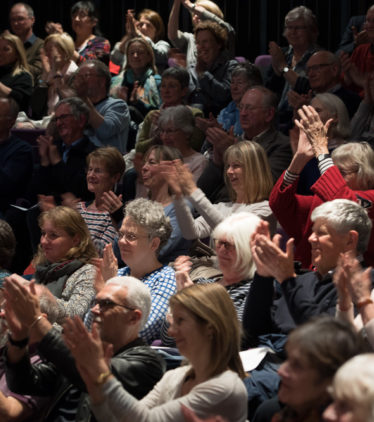 Let's make your visit as enjoyable as possible!
The Stratford Literary Festival takes place in venues including:

Bear Pit Theatre, Rother Street, CV3 6LU
The Boston Tea Party, Henley Street, CV3 6QW
Stratford Birthplace Centre, Henley Street,CV3 6QW
Stratford Play House, Rother Street, CV37 6LU
Stratford Town Hall, Sheep Street, CV37 6EF
The White Swan Hotel, Rother Street, CV37 6NH
Please check the programme carefully for where your event will be taking place.
Accessibilty
All venues can accommodate wheelchairs and those with mobility issues. There are accessible toilets available at or close to all venues. Please contact us on 01789 470185 if you have particular needs or require a seat close to the stage due to hearing or sight challenges.
Parking
Stratford is well served for car parks. Go to parkopedia.co.uk for details of car parks.
Where to stay
Stratford has hotels and B&Bs to suit all budgets. Find out about where to stay here.
What else to do
There is plenty to do not only in Stratford but in the region with the RSC Theatre, Shakespeare Birthplace Properties, Kenilworth Castle, Warwick Castle and the Cotswolds. Find out more here
Important
Please read the Festival's Terms and Conditions.