Books with Friends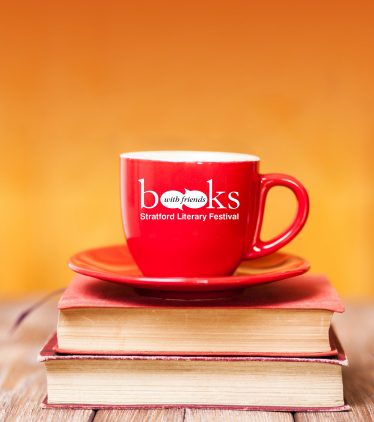 Books with Friends is a free, monthly, informal book group open to anyone but especially aimed at people who are over 55. We particularly welcome people who find themselves a bit socially isolated or lonely for whatever reason.
Books with Friends is extremely well run by wonderful caring people who go out of their way to make each meeting an enjoyable experience. I can't praise them enough.
Books with Friends Member
The group is led by enthusiastic, experienced book-lovers and offers the chance to chat about that month's book with like-minded people and enjoy a cup of tea. There is no pressure to produce amazing literary insights, rather the focus is on a shared enjoyment of books and meetings are friendly, informal and fun. It's also a great way to meet new people.
The book group started in 2015 as a way to tackle loneliness and isolation in the local community and bring together fellow book-lovers in a fun, sociable activity. Each month's book is available at the library and, thanks to the generous support of funders such as Stratford Town Trust and other supporters, Books with Friends is free to join. We can also help with transport if required.

Join the group
Books with Friends is now near capacity but if you would like to join or for more information, especially if you have difficulties reading and need listening devices or audiobooks, email us here or call us on 01789 470185.
(Please let us know before you attend a meeting to ensure we have enough space!)
Venue: We are now meeting at the White Swan, Rother Market.
COVID-19 UPDATE: The meetings will be taking place in a well-ventilated room and we will be distancing as much as possible. We are asking members to wear masks whenever possible.

When: Last Thursday of every month with some special events during the Literary Festival in spring and before Christmas
BWF has been a brilliant focus point for us all throughout this oh-so-difficult year. It has given structure and purpose to our reading and, most importantly, given us a sense of sharing in a warm, funny and often feisty community. Thank you for keeping us going.
Books with Friends Member
I started attending at a very difficult time personally and it really helped me to see that there is more to life.
Books with Friends Member
This group is a very important part of my life. Long may it continue.
Books with Friends Member
I cannot imagine life without Books with Friends. It is really, really important to me. I try very hard to avoid other commitments on BWF day.
Books with Friends Member
We're working in partnership with RNIB, Age UK Warwickshire and its Befriending Service, and Warwickshire Libraries Service. Get in touch if you'd like to help.
Thanks also to:
Heart of England Graham Griffiths Fund, Tesco Groundwork, PMC Flooring Ltd, Waitrose Community Collection, Warwickshire County Councillors Grant Fund for enabling BWF to happen