Workshops in Prisons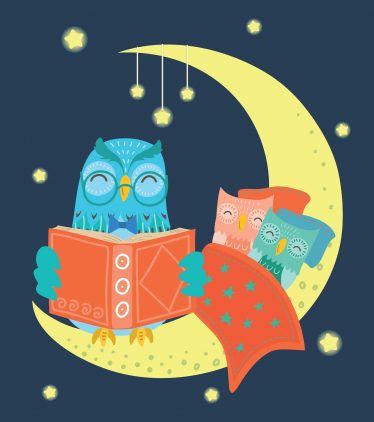 We work with children's authors Hollie Hughes and Smriti Prasadam-Halls to deliver day-long workshops to prisoners, both male and female, all over the country, helping them to write a bedtime story for their children or grandchildren. The stories are then professionally produced and printed, and returned to the prisoners so they can be given to their children and can be recorded onto CD via Storybook Dads/Mums so the children can enjoy them over and over again at home.
We strongly believe in the benefit of reading for children's development, but these workshops do so much more. Imprisonment is traumatic for both parent and child, especially when the prisoner is the primary carer, and can have a huge and lasting impact on a family. Not only do the bedtime stories written by a parent or grandparent in prison give children an enjoyable story to read, they provide an essential reminder that their parent is thinking of them. These stories, written with the help of the workshop tutors, are a unique gift and boost a prisoner's self-esteem, enabling them to believe they are doing something positive for their family they think they have let down. Being reminded of their children at home can only encourage a determination not to re-offend.
I really like Bedtime Stories because it calls on fathers and mothers to make a special new connection with children and by doing so show them how much they care.
Rachel Billington, Inside Time
Some Facts
200,000 children in the UK have a parent in prison and an estimated 17,000 children a year are separated from their parents, especially their mothers, when they are sent to prison
Children whose parents are sent to prison are more likely then their peers to have future problems including offending, drug and alcohol addiction and mental health problems*
Parents who are able to maintain a relationship with their children are six times less likely to reoffend
Women make up only 5% of the prison population, and it is estimated that 60%+ of women in prison are mothers
Only half of the women who had lived with or were in contact with their children prior to imprisonment had received a visit since going to prison
Maintaining contact with children is made more difficult by the distance that many prisoners are held from their home area. This is particularly acute for women given the limited number of women's prisons; their average distance from home is 66 miles
One Home Office study showed that for 85% of mothers, prison was the first time they had been separated from their children for any significant length of time
Imprisoning mothers, who are often primary carers, for non-violent offences has a damaging impact on children and carries a cost to the state of more than £17 million over a ten year period**
I have sat in on the workshops and I have to say it has been a highlight of my 8 years at the prison. To see the men go in and think there is no way they will possibly be able to write their own story to coming back after the lunch break and producing fantastic stories was just brilliant.
Sarah Town, Librarian, HMP Lincoln 2022
What Else They Say
From participants
'I have felt human today, away from the prison regime and with other women feeling the same hurt being away from their children.'
Prisoner, HMP East Sutton Park
'It made me feel proud and excited to read it to my daughter. Thank you very much!'
Prisoner, HMP Ford
'This is one of the best things I have ever done.'
Prisoner, HMP Hollesley Bay
'Bedtime Stories is a worthwhile and important initiative and helped [us] to reconnect with young loved ones that were all really missing the power of words to connect...our words flew over the prison gates. I hope this important work can continue to reach other mums and dads imprisoned.'
Prisoner, HMP Drake Hall
'My little boy will love the story which I've written for him as he will know, just because Mummy isn't around, Mummy still thinks about him every day, misses and loves him very much. I feel very proud of myself for doing this. I can achieve things in life.'
Prisoner, HMP Styal
'An unusual and highly valuable day. Our creative side were gently and effectively fostered by very experienced and gifted facilitators. By the end of a few hours we had crafted exciting and engaging stories that our children would read. Our own creations.'
Prisoner, HMP Dartmoor
'Thank you for the opportunity to reach my babies in a very heartfelt manner.'
HMP Channings Wood
'Today I forgot that I was in prison.'
Prisoner, HMP Drake Hall
'My daughter is key to me not re-offending. I want to change for her, and this workshop was very good supportive with positive energy.'
Prisoner, HMP Thameside
'I thought this was one of the best things I have ever done.'
Prisoner, HMP Hollesley Bay
From prison education managers
'I thought that the workshops were excellent, a very tangible and effective way in which the women can reach out to their children, keeping those all-important family ties in place or a start to building them with their children. Writing the stories was very hard for some of the women as it stirred up memories and often a feeling of loss and guilt, but [the workshop leaders] helped them manage their emotions, channelling them into the story, resulting in the women feeling more confident and better about themselves. All this will help the women not to re-offend as well as remind their children that their mothers are thinking about them, giving the women some much needed comfort.'
Jane Wright, Learning Skills and Employment Manager, HMP Drake Hall
'I was so impressed by the way that you relaxed the ladies and got the best from them. I think they all surprised themselves by what they actually achieved, and they certainly surprised me! Well done – it was an excellent day's work.'
Victoria Barnett, Prison Library Development Manager, Kent County Council
'I would just like to thank you both for hosting the bedtime story writing workshop here at HMP New Hall. It was amazing to see the women's confidence build throughout the day, you really inspired and encouraged them to create their work and helped them along the way.'
Fran Idle, Library Assistant, HMP and YOI New Hall
'I think for guardians and parents in prison, this is a must do workshop.'
Further information on prison statistics.
Read about the workshops in Inside Time and The Guardian
Covid Update
Because of restrictions, we were unable to carry out our workshops in prisons despite a waiting list. Family visits to prisons were also restricted, so it had never been more important for prisoners to maintain contact and connections with their children. To help them, we created a Story Builder with children's author Hollie Hughes - an easy to follow guide on creating a story which they could send or read to their children.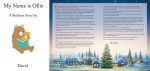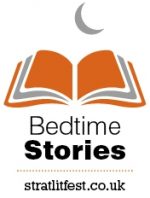 We would also like to thank the William A Cadbury Charitable Trust, The Souter Charitable Trust, The Noel Buxton Trust, The Leatherseller's Company, The Goldsmiths' Company, The Allen Lane Foundation, The Souter Trust, and private benefactors for supporting this work.
*Joint Committee on Human Rights Report 2020
** Women in Prison Report