My Author Project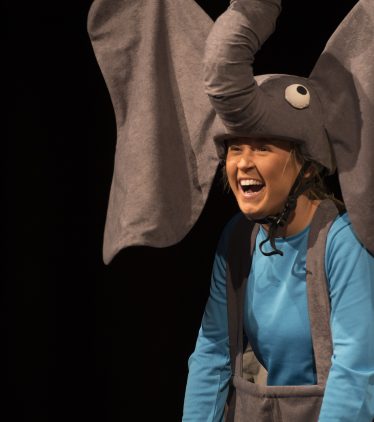 Part of the Festival's Schools Events, our My Author Project is a unique project that gives children the chance to adopt an author and explore the themes of their work through drama, arts and creative writing over several weeks, then share their work again with the author
About the project
Schools are invited to work with one year group or the whole school, giving everyone the opportunity to be involved, and the idea is to particularly engage children who are reluctant to read by bringing them to a love of books via a new route.
The author makes an initial visit to the school, and talks about their work. The children are then involved in up to three workshops in school during which they work around the themes of the author's book. We provide workshops with
Escape Arts and Judy Reaves

Creative Writing with Cat Weatherill
The author then returns to look at what the children have achieved. The Project has run successfully for the last two years, and has been hugely rewarding for everyone involved.
Email us here if you would like your school to be involved.
I was delighted to be asked to be part of the My Author project and it was amazing to see the work the children did around the theme of Friendship. I think the project is brilliant because it helps the children engage with a book, introducing them to new ideas and hopefully inspiring them to create their own pieces of art and creative writing.
Serena Patel, Sainsbury's Children's Book Award, My Author 2021
Visiting the schools as part of the My Author project was fantastic – interacting and inspiring the children on my first visit was one thing, but then to see their projects, drawings, models and ideas on my second visit was really impressive. I'm so glad I took part.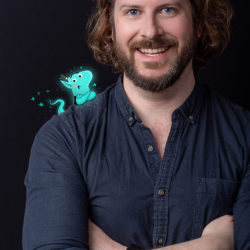 Steven Lenton, author and illustrator, My Author 2021
Feedback from schools:
'Thank you so much and all those involved from The Literary Festival. We had such a wonderful afternoon with yourself and Nick Butterworth today. When we first found out who the author visiting our school would be both the staff, children and their families were very excited. The project was a lovely opportunity for the children to collaborate in a family project and promote those essential writing skills we are busy trying to apply everyday. As a school we are working hard to raise the profile of reading amongst our pupils and families. We want our children to enjoy the opportunities and magic of sharing a book. This project really inspired our children to listen to stories then create their own characters and adventures. Although the children were shy during the afternoon to read their books, they have spent time sharing the books in class and many of our children have asked for a dedicated section in the school library for their own work so the timing of this project was perfect. Today watching the children intently listening to Nick bringing his stories to life through reading was an absolute joy. We will be able to further this project and we have also set a competition for our older children who didn't participate to become authors themselves. As a school we can continue to reflect and be inspired from today and we thank ever body for working so hard. On behalf of Bishopton Primary School, we thank you all very much!'
Sophie Carter, Literacy Coordinator
'I can absolutely say that some of our reluctant readers really have been enthused with the project and, most notable to me, are those children in Y6 who are less confident at reading but who have loved Steven's books. These children often find it difficult to engage with authors who would visit as often the books that are written for their age group are just too complex for them to access. I think this shows that the My Author Project'works really well as I could see the benefit for all children across the school rather than just those who would be able to access the text.'
Rebecca Slatter, Literacy Lead, Alveston School 2021

'The children are inspired to read more, and it enabled me to read a higher level of book to the class.'
Year 2 and 3 form teachers, Stratford Primary School 2021

My Author is made possible thanks to the support of:
The Thistle Trust, Persimmon Homes, Cala Homes, Arts Council England

Stratford Literary Festival is a registered charity number: 1164662.