Virtual Bookshelf for 14-16 year olds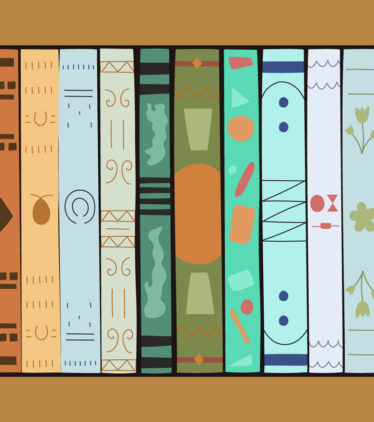 Have a browse through some brilliant YA reads from some of the most exciting authors writing today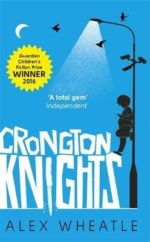 CRONGTON KNIGHTS - ALEX WHEATLE

Living on the South Crongton council estate has its worries - and life for McKay has been even tougher since his mum died.
Now, having strayed off his turf on a 'heroic' mission to help out a girl, McKay finds himself facing a friend's crazy ex-boyfriend, some power-tripping hood-rats and a notoriously violent gangster with a vendetta which hits too close to home. He never asked for trouble... but now he'll find out the meaning of friends and family.
Alex Wheatle is the bestselling author of books including the modern classic Brixton Rock, and the multi-award-winning Crongton series. He was awarded an MBE for his services to literature in 2008, has been twice nominated for the Carnegie Medal, and has won numerous awards including the Guardian Children's Fiction Prize.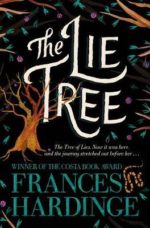 When Faith's father is found dead under mysterious circumstances she is determined to investigate. Amongst her father's things she discovers a strange tree which only grows if you whisper a lie to it and reveals hidden truths to those who eat its fruit. When Faith realises that the tree might hold the secret to her father's death she begins to deceive everyone around her. But as her tales spiral out of control, she'll learn that the truth has a way of catching up with us...

In 2018 Frances Hardinge published her first book, Fly by Night, which won the Branford Boase First Novel Award. She has since written many highly acclaimed children's novels including the Lie Tree which was the Costa Book of the Year winner.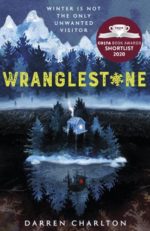 In a post-apocalyptic America, a community survives in a national park, surrounded by water that keeps the Dead at bay. But when winter comes, there's nothing to stop them from crossing the ice. When Peter makes a grave mistake he is forced to leave the safety of the community and help to herd the Dead from their shores before the lake freezes over. As love blossoms, a dark discovery reveals secrets that force Peter to question everything he has ever known…

Darren lives in London with his partner and works in the voluntary sector for a homeless organisation. Wranglestone is his debut novel.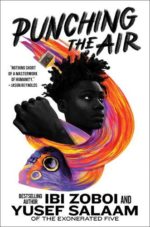 At just sixteen years old, Amal Shahid's bright future is upended: he is convicted of a crime he didn't commit and sent to prison. Despair and rage almost sink him until he turns to the refuge of his words, his art. This never should have been his story. But can he change it?
Dr Yusef Salaam was just fifteen years old when he was wrongly convicted with four other boys in the "Central Park jogger" case. In 2002, after spending years behind bars, their sentences were overturned. The story was documented in Ava DuVernay's highly acclaimed series When They See Us. Ibi Zoboi is the award-winning author of American Street and Black Enough.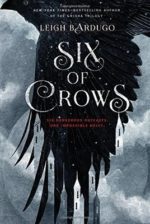 Criminal prodigy Kaz Brekker is offered a chance at a deadly heist that could make him rich beyond his wildest dreams - but he can't pull it off alone. Together with a gang of dangerous outcasts Kaz travels to an impenetrable prison to pull off an impossible feat. In the process they might even save the world from destruction - if they don't kill each other first.
Leigh Bardugo is the #1 New York Times bestselling and USA Today bestselling author of Six of Crows and the Grisha Trilogy.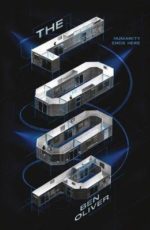 Inside a hi-tech prison, The Loop, Luka awaits his death sentence. Alone but for a kindly prison officer, he is resigned to his fate. Until one day he receives a warning: the world is headed for a catastrophe, which could still be averted – but only if Luka manages to escape the Loop. This is the first book in a dark, dystopian trilogy - perfect for fans of the Hunger Games series.

Ben Oliver completed The Loop -- his first full-length YA book -- in Edinburgh, where he currently lives and teaches English at secondary school.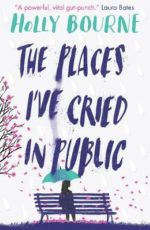 It looked like love. It felt like love. But this isn't a love story. Amelie fell hard for Reese. And she thought he loved her too. But she's starting to realise that real love isn't supposed to hurt like this. So now she's retracing their story, revisiting all the places he made her cry. Because if she works out what went wrong, perhaps she can finally learn how to get over him.
Holly Bourne spent six years working as an editor, relationship advisor, and general 'agony aunt' for a youth charity. Inspired by what she saw, she started writing teen fiction including the best-selling, award-winning 'Spinster Club' series.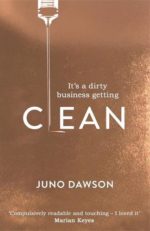 When socialite Lexi Volkov almost overdoses, she thinks she's hit rock bottom. She's wrong. Rock bottom is when she's forced into an exclusive rehab facility. From there, the only way is up for Lexi and her fellow inmates, including the mysterious Brady. As she faces her demons, Lexi realises love is the most powerful drug of all.
It's a dirty business getting clean.
Juno Dawson is the international bestselling author of numerous young adult novels including Meat Market which won the 2020 YA Book Prize. She is a columnist at Glamour UK, Attitude Magazine and a key LGBTQ activist.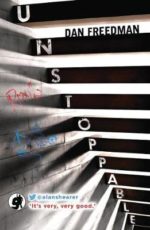 Fourteen-year-old twins, Roxy and Kaine, have only one thing in common. They hate each other. Kaine is loud, brash and brilliant at football. Roxy is heading for tennis superstardom. When tragedy strikes, their worlds are ripped apart. Can they come together before it's too late?
Dan Freedman is best known for his hugely popular Jamie Johnson football novels. The books have been adapted for TV and became the most downloaded children's show on BBC iPlayer. Before becoming an author, Dan was managing editor for The FA where he interviewed the likes of Messi and Ronaldo.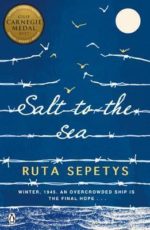 It's early 1945 and a group of people trek across Germany, bound together by their desperation to reach the ship that can take them away from the war-ravaged land. Follow four young people, each haunted by their own dark secret, as they try to reach safety.
Ruta Sepetys is a New York Times bestselling author and winner of the Carnegie Medal. The daughter of a refugee, she is drawn to under-represented stories of strength. Her novels are published in over fifty countries and have received over forty literary prizes.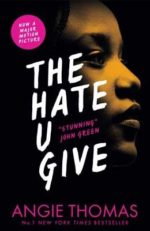 Sixteen-year-old Starr lives in two worlds: the poor neighbourhood where she was raised and her posh high school in the suburbs. The uneasy balance between them is shattered when Starr is the only witness to the fatal shooting of her unarmed best friend, Khalil, by a police officer.
Now what Starr says could destroy her community. It could also get her killed.
Angie Thomas is a former teen rapper and holds a BFA in Creative Writing from Belhaven University. She is the author of three novels, including the best selling The Hate U Give, which won numerous awards including the 2018 Waterstones Children's Book Prize and is now a major motion picture.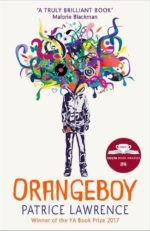 Sixteen-year-old Marlon has made his mum a promise - he'll never follow his big brother, Andre, down the wrong path. So far, it's been easy, but when a date ends in tragedy, Marlon finds himself hunted. They're after the mysterious Mr Orange, and they're going to use Marlon to get to him.
Marlon's out of choices - can he become the person he never wanted to be, to protect everyone he loves?

Patrice Lawrence worked for more than 20 years for charities supporting equality and social justice. Orangeboy was her first novel. It won the Waterstones Book Prize for Older Children, was nominated for the Carnegie Award and shortlisted for numerous prizes including the Costa Book Award.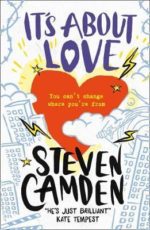 He's Luke. She's Leia.
Just like in Star Wars. Just like they're made for each other. Same film studies course, different backgrounds, different ends of town.
Only this isn't a film. This is real life. This is where monsters from the past come back to take revenge. This is where you are sometimes the monster. And where the things we build to protect us, can end up doing the most harm...
Steven Camden is a leading spoken-word poet, performing as Polarbear. He also writes radio plays, teaches storytelling in schools, and was a lead artist for The Ministry of Stories.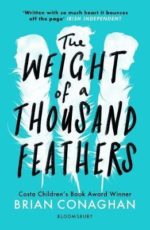 Who is Bobby Seed? He's just your average sixteen-year-old - same wants, same fears, same questions. But then there's the Bobby Seed who's a world away from average. The Bobby Seed who has to care for his mum, try to soothe her pain. The Bobby Seed whose job it is to provide for his younger brother, Danny, to rub his back when he's stressed and can only groan and rock instead of speak. That's Bobby Seed. Same, same, same, yet different, different, different ...
Brian Conaghan is the author of several award winning books including The Weight of a Thousand Feathers, which won the 2018 Irish Book Award for Teens & Young Adults.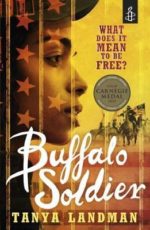 At the end of the American Civil War, Charley - a young African-American slave from the deep south - is ostensibly freed. But then her adopted mother is raped and lynched at the hands of a mob and Charley is left alone. In a terrifyingly lawless land, where the colour of a person's skin can bring violent death, Charley disguises herself as a man and joins the army. Soon she's being sent to the prairies to fight a whole new war against the "savage Indians". Trapped in a world of injustice and inequality, it's only when Charley is posted to Apache territory that she begins to learn what it is to be truly free.
Tanya Landman is a CLIP Carnegie Medal-winning children's author and co-director of Storybox Theatre, a theatrical company aimed primarily at children.