Archive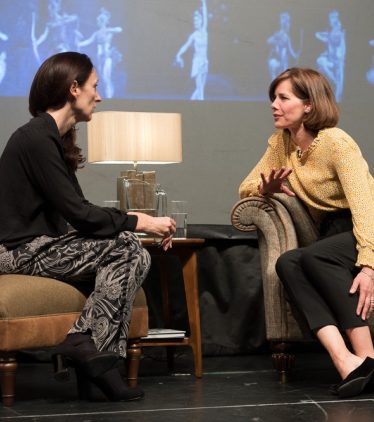 Who was there? Please find below information about our previous Festivals

Stratford Literary Festival 2008
Speakers included Jeffrey Archer, Jodi Picoult, Tasmin Little, Clarissa Dickson Wright, Martin Roscoe, Monty Don, Orchestra of the Swan, Viv McLean, Nicci French, Katie Fforde, Felix Dennis, Robert Muchamore and many more...

Stratford Literary Festival 2009
The 2009 Festival hosted speakers including Julian Clary, Melvyn Bragg, Roy Hattersley, Gloria Hunniford, Pam Ayres, Libby Purves, David Nicholls, Felix Dennis, Andrew Davies, Diana Quick, Stuart Maconie, Julia Golding, Philip Reeve, Philip Ardagh, Jonathan Bateand many more…

Stratford Literary Festival 2010
The 2010 Festival hosted speakers including Jack Dee, Roger McGough CBE, John Simpson CBE, Wendy Cope, Felix Dennis, Jonathan Miller CBE, Charles Dance OBE, Jeremy Hardy, Angela Huth, Sophie King, Mick Jackson, Mike Gayle, Louise Berridge, Meg Rosoff, Korky Paul, John O'Farrell and many more

Stratford Literary Festival 2011
The 2011 Festival hosted speakers including Patricia Routledge, Larry Lamb, Colin Dexter, Sophie Hannah, Celia Imrie, Arthur Smith, Baroness Shirley Williams, Michael Rosen, Mark Radcliffe, John Humphrys, Philip Ardagh, Katie Fforde, Barbara Trapido, Anthony Browne.

Stratford Literary Festival 2012
The 2012 Festival featured speakers including Jeremy Paxman, Jenni Murray, Sue Townsend, Sir Andrew Motion, Carol Ann Duffy, Simon Armitage, Anne Fine, Patrick Gale, Prue Leith, Mavis Cheek, PD James, Mark Easton, Lindsey Hilsum, SJ Watson...

Stratford Literary Festival 2013
The 2013 Festival speakers included Michael Palin, Michael Morpurgo, Sebastian Faulks, Kate Humble, Jon Snow, Baroness Julia Neuberger, Tony Hawks, Jay Rayner, Mark Billingham, John Connolly, Artemis Cooper, Salley Vickers, Edward Stouron, John Bird, Monty Don, Gavin Hewitt, Korky Paul, Bill Turnbull, Eileen Browne, Sally Gardner, Charlie Higson, Julia Crouch, Louise Welsh, John Sweeney, Jenn Ashworth, Gavin Extence, Hilary Boyd, The Fabulous Baker Brothers, Rory Clements, Ros Barber, Gavin Hewitt, Jason Lewis, Robert Twigger, William Nicholson, Joanna Harrison, and more...

Stratford Literary Festival 2014
The 2014 Festival speakers included David Crystal, Gavin Esler, Christopher Wakling, Russ Litten, The Siegfried Assoon Fellowship, Tim Butcher, Jon Cooksey, David Gordon, Sally Magnusson, Hugh Pym, Alan Johnson, Julia Crouch, Michael Rosen, Ray Davies, Salon London, Tristan Gooley, Steve Voake, Simon Stirling, Melissa Benn, Judith Alnatt, Baroness Shirley Williams, Viv Groskop, Susan Walker, Tim Davies, Sam Jordisson, Chris Beardshaw, Jon Canter, Frank Gardner, Louise Welsh, William Gallagher, Susanna Wadeson, Phil Hogan, Val McDermid, Clive Stafford Smith, Jo Baker, Simon Armitage, Brian Halford, David Troughton, Jim Troughton, Danish Cultural Institute, Joanne Harris, David Calcutt, Nadia Kingsley, Emma Bridgewater, Kirsty Wark, Tim Brooke-Taylor, Philip Ardagh, Axel Scheffler, Nick Sharratt, Tracey Corderoy, Nicholas Allen, Paul Cookson, Chris Bradford, Playbox Theatre, The Wimpy Kid Show, Judy Reaves, Giles Paley Philips, Antony Lishak, Lauren Child, Tony Bradman, Geraldine McCaughrean, Linda Newbery, Nigel Hinton, Taffy Thomas, Ian Billings, Jane Ray, Korky Paul, Julia Golding, Eileen Browne, Alison Milford.

Stratford Literary Festival 2015
The 2015 Festival participants included: Francesca Martinez, Robert Douglas Fairhurst, Simon Russell Beale, Lucy Parham, the Mcleod Brothers, Patricia Greene, Janice Langley, Jane Robinson, Helen Lederer, John Crace, Harriet Walter, The Quartet from the Orchestra of The Swan, Bardstown Writers Group, Lord Douglas Hurd, Lord William Waldegrave, Chloe Combi, David Bainbridge, Will Hutton, Alastair Campbell, Story Vine, Mavis Cheek, Dreda Say Mitchell, Michelle Heatley, Glenys Newton, Lindsay Hawden, Jessie Burton, David Whitehouse, Charlotte Green, Susanna Howard, Rachel Kelly, Jill Fraser, Richard Davenport-Hines, Julie Fulton, Steve Voake, Robin Sinclair, Paula Coston, Selina Todd, Sam Delaney, Joanna Penn, Sally Cline, Jacqueline Wilson, AJ Cross, Brenda Littlewood, Kevin Robinson, Tracy Borman, Hugo Rifkind, Howard McWilliam, ian Martin, Tim Benson, Andy Maslen, Alexander McCall Smith, Jill Dawson, Antonia Fraser, Adele Parks, Olivia Williams, Helen Bganall, Jessica Killingley, Juliet Russell, Nadia Kingsley, Trevor Ponman, Giancarlo Facchinetti, Emma Purshouse, Rose Roberts, Jon Cooksey, Grahma Mckechnie, Paul Merton, Viv Groskop, Brian Cathcart, Christina Lamb, David and Ben Crystal, Robert Lindsay, Alexandra Daley, Neill Cameron, Nikki Smedley, John Roberts, Nick Butterworth, Chris Riddell, Tracey Corderoy, Steven Lenton, Sarah McIntyre, Philip Reeve, Sara Huxley Edwards, AF Harrold, Ali Sparkes, Helen Watts, Simon James, Mary Evans, Sharon Hopwood, Kathryn White.
Click here to download the programme from 2015
Stratford Literary Festival 2016
The 2016 Festival participants included: Devon Glover, Martin Jarvis, Rosalind Ayres, Jonathan Bate, John Crace, John Sutherland, Paul Gambaccini, John Torode, Ben Galley, Tim Moorey, Sophie Hannah, Jill Dawson, Alice Roberts, Dean Burnett, Sir Anthony Seldon, Peter Snowdon, Meg Sanders, Kathryn Heyman, Hunter Davies, Sylvia Vetta, Gillian Cox, Rod Norland, Oliver James, Simon Sebag Montefiore, Eileen Worthington, Andy Maslen, Jane Isaac, Michael Rosen, Stefan Buczacki, Anne de Courcy, John McCarthy, StoryVine, AL Kennedy, Candice Nolan, Phil Parker, Liz McIvor, Jo Cannon, Janet Ellis, Prof Steve Jones, Gordon Corera, Henry Normal, Evgenia Golubeva, Jane Draycott, Andi James Chamberlain, Benet Brandreth, Dr Edward Wilson-Lee, Gabriel Josipovici, Julia Donaldon, Malcolm Donaldson, Little Machine, Dr Marek Kukla, Nadia Kingsley, Emma Purhouse, Salon London (Helen Bagnell and Juliet Russell), Juliet Russell, Sam Eades, Jackie Bennett, The Bookshop Band, Blind Summit Puppet Workshop, Paula Byrne, Claire Harman, Valerie Dodds, Mary Portas, Dr Andrew Schman, Deborah Alma (The Emergency Poet), James Holland, Austentatious, Chris Packham, Viv Groskop, John Jefferies, Deirdre Shields, Jon Cooksey, Vanessa Woolf, Pip Jones, Playbox Theatre, David Hawcock, Escape Arts, Korky Paul, Daisy Hirst, Tanya Landman, Marcia Williams, Tony Bradman, Petr Horac'ek, Laura Hughes, Chris Priestley, Giles Paley Philips and our Guest Children's Director, Philip Ardagh.
Click here to download the programme from 2016
Stratford Literary Festival 2017 (10th anniversary)
The 2017 Festival participants included: Playbox Theatre, Sir Roy Strong, John Lewis-Stempel, Sir Roy Hattersley, Lucy Parham and Henry Goodman, Alys Fowler, Allan Jenkins, Hollie Newton, Miranda Emerson, Lord Richard Dannatt, Terry Waite, Harriet Cummings, Ruth Hogan, Emma Slade, Ken Livingstone, Giles Milton, Lord Paddy Ashdown, David Mark, Vaseem Khan, Sabine Durrant, Simon Armitage, Jon Bew, Bridget Shine, Nicola Solomon, Amy Durant, Ben and Anthony Holden, Natalie Haynes, Andrew Marr, David Crystal, Robin Yassin-Kassab and Leila Al-Shami, Alison Weir, Gary Younge, Tracy Chevalier, Austentatious, Dave Randall, Susan Fletcher, William Sitwell, Bee Wilson, Bill Emmott, Helen Bagnall and Juliet Russell, Scratch Choir, Stephen Moss, Tracy Borman, Eimon Inge, Alex Bellos, Colin Riley, Oxford Bach Soloists, Nicholas Crane, Mary Berry, Poppy Chancellor, Meg Sanders, Claire McGowan, Eileen Worthington, Kate Coeman, Evgenia Golubeva, Horrible Historiies, Riverside Performing Arts, Philip Reeve and Sarah McIntyre, Judy Reaves, Steve Lenton, Jonny Duddle, Martin Brown, Rob Biddulph.
Click here to download a programme for 2017
Stratford Literary Festival 2018
The 2018 Festival participants included: Playbox Theatre, Diana Henry, AC Grayling, Dame Harriet Walter, Alastair Sawday, Jon McGregor, Mark Cocker, Aaron Gillies, Amanda Craig, Diana Evans, Libby Purves, Marcel Theroux, Hector Macdonald, Sir John Tusa, Paula Byrne, Lyndall Gordon, Fiona Sampson, Jonathan Bate, Imogen Hermes Gower, Peter Snow, Ann MacMillan, Alex Langlands, Scriberia, Wendy Cope, Mike Wendling, Ruth Jones, Don Paterson, Aida Edemariam, Tara Westover, Sam Leith, Stephen Bayley, Jeremy Vine, Samantha Harvey, Katherine Clements, Rory Clements, Tim Marshall, Simon Scarrow, Greg Wise, Kathryn Mannix, Alan Johnson, Professor Barry Smith, Helen Bagnall, Juliet Russell, Susanna Wadeson, Aardman, Rose Tremain, Jackie Morris, Alex Preston, Chris Fowler, Oliver Tearle, Harriet Harman, Jess Philips, Jane Garvey, Jacqueline Saphra, Jane Merrick, Dan Cruikshank, Simon Mayo, Louise Minchin, Christine Green, Athena Cauley-Yu, Lina Avramidou, Kate Coleman (Kate's Storytree), Evgenia Golubeva, Sian Sutor, Julie de Bastion, Sarah and Duck, Harry Hill, James Mayhew, Riverside Theatre, Liz Fost, Gary Northfield, Camille Whitcher, Axel Scheffler, Alex T Smith, Cathy Cassidy, Emma Yarlett, Steve Anthony, Joseph Coelho, Sophy Henn, Lauren St John, Emma Carroll, Tracey Corderoy, Bruce Ingman, Jeremy Strong, Lucy Coats, Tony de Saulles, Catherine Johnson, Tracey Corderoy
Click here to download a programme for 2018
Stratford Literary Festival 2019
The 2019 Festival participants included: Ed Husain, Dr Adam Rutherford, Professor Angela Gallop, Dr David Nott, John Lanchester, Emily Maitlis, Kate Bradbury, Emma Darwin, Vanessa Nicolson, Alexander Newley, Dr Julia Shaw, Rosemary Shrager, Anna Pasternak, Lucy Parham, Juliet Stevenson, Tessa Hadley, Ben Okri, Graham Farmelo, John Suchet, Ali Smith, Ed Gorman, Paul Conroy, Nina Caplan, Philippa Perry, Jill Dawson, Dr Jane Glover, Harriet Tyce, Mark Pilkington, Dr Richard Shepherd, Charlie Connelly, Corrie Corfield, Paddy O'Connell, Bruce Daisley, Pandora Sykes, Natalie Haynes, Joni Seagar, Patrick Gale, Prue Leith, Sara Milne Rowe, Nicci Gerrard, Ella Risbridger, Laura Freeman, Professor Gina Rippon, Elly Griffiths, Mark Billingham, Kim Sherwood, Jeremy Dronfield, Henry Marsh, The Midults, Juliet Russell, Harry Venning, Dr Jon Copley, Alison Weir, Maggie Irving, Tracy Borman, Damien Lewis, Dr Giles Yeo, Damian Barr, Andrew Davies, Dame Darcey Bussell, Susan Fletcher, Playbox Theatre, Kate Clements, Aliens Love Underpants, Riverside Theatre, Ursula Jeakins, David Litchfield, Francesca Simon, Lydia Monks, Dame Jacqueline Wilson, Jake, Hollie Hughes, Fleurbie Laffalot, Nick Sharratt, Sophia Bennett, Steven Camden, James Carter, Frank Cottrell-Boyce, Nicola Davies, Laura James, Tom Percival, Smriti Prasadam-Halls, Michelle Robinson, David Solomons, Chae Strathie, Jeanne Willis.
Click here to download a programme for 2019
Stratford Literary Festival 2020
Scheduled to appear (cancelled due to Covid-19): Sir Michael Morpurgo, Dame Hilary Mantel, John Niven, Simon Mayo, Derek Bardowell, Miles Jupp, Michael Rosen, Greg Jenner, Maggie O'Farrell, Jack Brown, Kate Fall, Pete Paphides, Rabbi Jonathan Sacks, Monty Halls, Tom Hunt, Craig Brown, Michael Frayn, Adrian Hayes, Lemn Sissay MBE, Ollie Ollerton, Professor Margaret MacMillan, Rebecca Wait, Kate Riordan, Jonathan Lichtenstein, Sami Tamimi, Tara Wigley, Tony Juniper, Baroness Camilla Cavendish, Jake Jones, Polly Toynbee, David Walker, Chris Goodall, Sam Lee, Caroline Goyder, Julia Samuel, Mary Cregan, Tim Bouveries, Henry Hemming, Kit Yates, David Berry, Shahnaz Ahsan, Abbie Greaves, Andrew Hunter Murray, Rosie Price, James Shapiro, Izzy Judd, James Naughtie, Libby Page, Richard Roper, Alberto Testa, Dr Louise Newson, Phillip Parker, Professor Helen Taylor, CC Macdonald, CJ Tudor, Candice Braithwaite, the Oxford Imps, Georgina Fuller, Gordon Corera, Salley Vickers, Sarah Hoskings, George Alagiah OBE, Louis de Bernieres, Kit de Waal, Catrina Davies, Salley Vickers, Dominic Sandbrook, Nicholas Milton, James Lloyd, Peter James, Kate Spicer, John Sutherland, Smriti Prasadam Halls, Richard Layard, Sophie Hannah, Kenny Pryde, Nikita Gill, AN Wilson, Andrew Martin, Jane Gordon, Joanna Trollope, Nazir Afzal, Rory Bremner, Rebecca Wait, Ophelia Field, Ursula Jeakins, Razwan Ul-Haq, Julia Wheeler, Evgenia Golubeva, Riverside Performing Arts, Ros Ingram Escape Arts, Myles and Greg McLeod, Aardman workshops, Cressida Cowell, Julie de Bastion, Kristina Stephenson, George Hoyle, Teddy Keen, Philip Ardagh, Jonny Lambert, Alison Limentani, Neil Cameron, George Hoyle, Ade Adepitan, Harriet Muncaster, George Hoyle, Kate Hindley
Online event participants included: Martin Brown, Chris White, Maggie O'Farrell, David Barrie, Sam Bourne (aka Jonathan Freedland), Lennie Goodings, Clover Stroud, Alex Paterson, Guy Parker Rees, Felicity Cloake, Damian Barr, Christina Lamb, Simon Reid Henry, Michael Frayn, Catherine Belton, Clare Hunter, Christopher Somerville, Andrew Ziminski, Michelle Robinson, Sophy Henn, Hollie Hughes, Tony de Saulles, Tracy Corderoy, Rob Biddulph, Steven Lenton
Click here to download the scheduled programme for 2020
The Festival also runs a short Winter Weekend series and speakers have included:
Graham Norton, Richard Dawkins, Nadiya Hussain, Brian Blessed, Max Hastings, Michael Portillo, Alison Steadman, Maureen Lipman, Jenni Murray, Rev Richard Coles, Ken Clarke MP, Rick Stein, Jon Sopel, Yotam Ottolenghi, Baroness Shami Chakrabarti, Jodi Picoult, Michael Parkinson, John Simpson, Cathy Newman, Lucy Worsley, Alan Rusbridger, Kamal Ahmed, Viv Groskop, Diarmaid MacCulloch, James Anthony, Andy Stanton, Jenny Eclair, Ben Miller, John Humphrys, Sir Trevor Macdonald, Carrie Gracie, Jess Phillips MP, Tom Holland, Iain Dale, Steve, Richards, Charles Spencer, Matthew Parris, Dame Hilary Mantel, Margaret Heffernan, Roger McGough, Rory Bremner, Michael Taylor, Amelia Gentleman, Claire Wilcox, jasper Rees, Duncan Preston, Lemn Sissay, Andrew Marr, Margaret MacMillan